Dump Truck Roll Over State Road 60
07/26/2023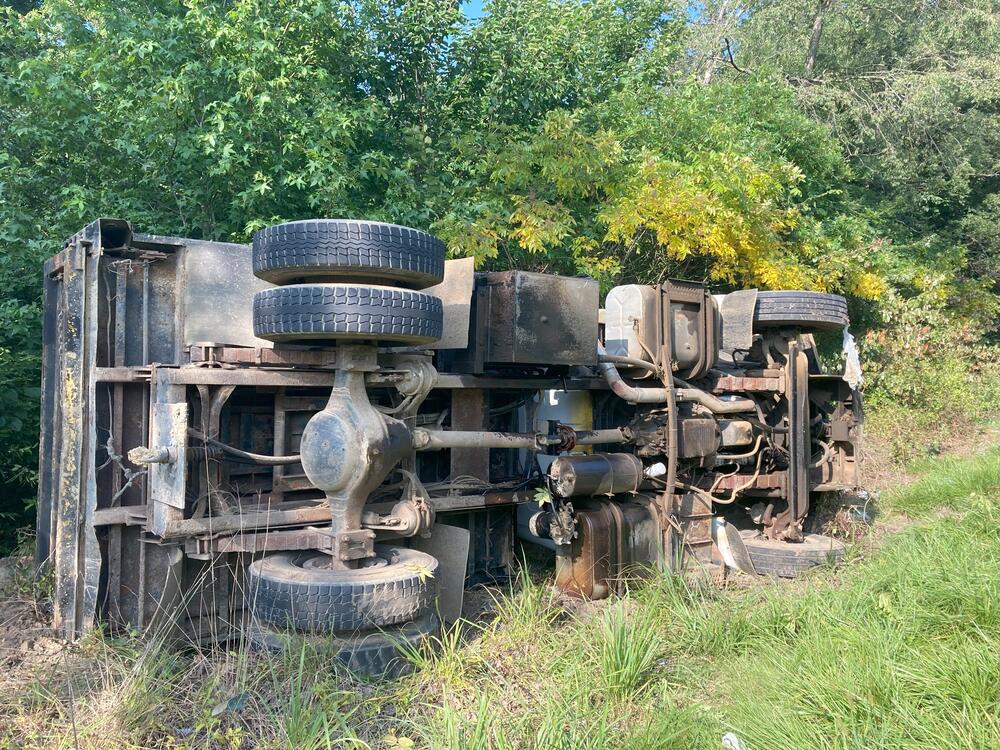 NEWS RELEASE
TYPE OF OCCURRENCE: Motor Vehicle Accident with Injuries
DATE OF OCCURRENCE: Tuesday July 25, 2023
REPORTED TIME: Approximately 5:33 pm
LOCATION OF OCCURRENCE: E State Road 60 near Voyles Road
INVESTIGATING OFFICER: Hailee Lopotosky
ASSISTING OFFICERS: Sergeant Matt Hein
OTHER DEPARTMENTS INVOLVED: Pekin Town Marshal, Indiana State Police, Washington County Ambulance Service, Pierce-Polk Volunteer Fire Department and Jackson Township Volunteer Fire Department
DETAILS:
On July 25, 2023, at approximately 5:33 pm, Washington County Deputies and emergency response personnel were dispatched to the area of E. State Road 60 near Voyles Road, in reference to a motor vehicle accident with injuries.
Evidence at the scene and witness statements indicated that Joseph Allen Jr, age 25, of Salem, Indiana, was traveling west on E. State Road 60, in a white International Dump Truck, when he ran off the north side of the roadway to avoid a motorcycle in front of him, stopped in traffic. Allen's vehicle flipped and came to rest on its side, on the north side of the roadway. Allen was wearing his seatbelt at the time of the accident.
Allen was transported by Washington County Ambulance Service to Saint Vincent Hospital for treatment of non-life threatening injuries.
Sheriff Brent Miller WASHINGTON COUNTY SHERIFF'S DEPARTMENT