Conway Church Rd Injury Crash
07/25/2023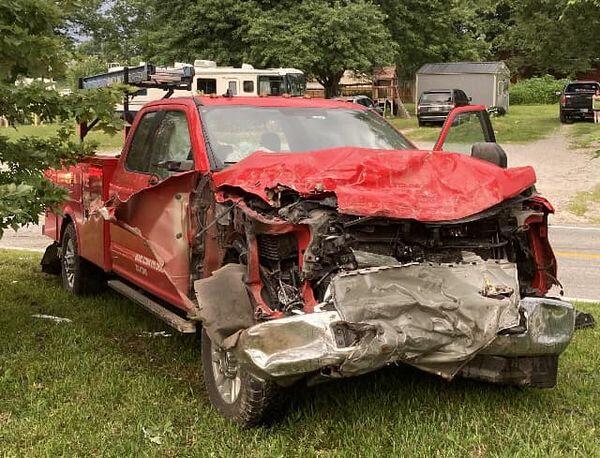 Two Vehicle Crash With Injuries.
On July 24, 2023, at approximately 6:19 am, deputies and emergency services personnel responded to the are of State Road 160 near Conway Church Road in reference to a motor vehicle crash with injuries.
Upon arrival at the scene, deputies observed a 2019 Ford F-350 pickup truck with front end damage and a 1999 Buick Park Avenue with extensive damage. Preliminary investigation indicated the Buick, driven by Christopher Jonas, age 22 of Salem was traveling westbound, when for unknown reasons the vehicle crossed left of center entering the eastbound lane. The Buick made impact with the eastbound Ford pickup truck, which was driven by Will Wynn, age 49 of Salem.
Wynn was transported to Saint Vincent Hospital in Salem by personal vehicle for complaints of pain. Jonas was transported to University of Louisville Hospital by Washington County EMS with the extent of his injuries unknown at this time.
The crash is still under investigation and is being investigated by Deputy Maxwell Mitchell, who was assisted by Sgt. Lucas Gray, Washington County EMS and members of the Franklin Township Volunteer Fire Department.
Photos by Deputy Mitchell