Motorcycle Crash SR135 South
06/27/2023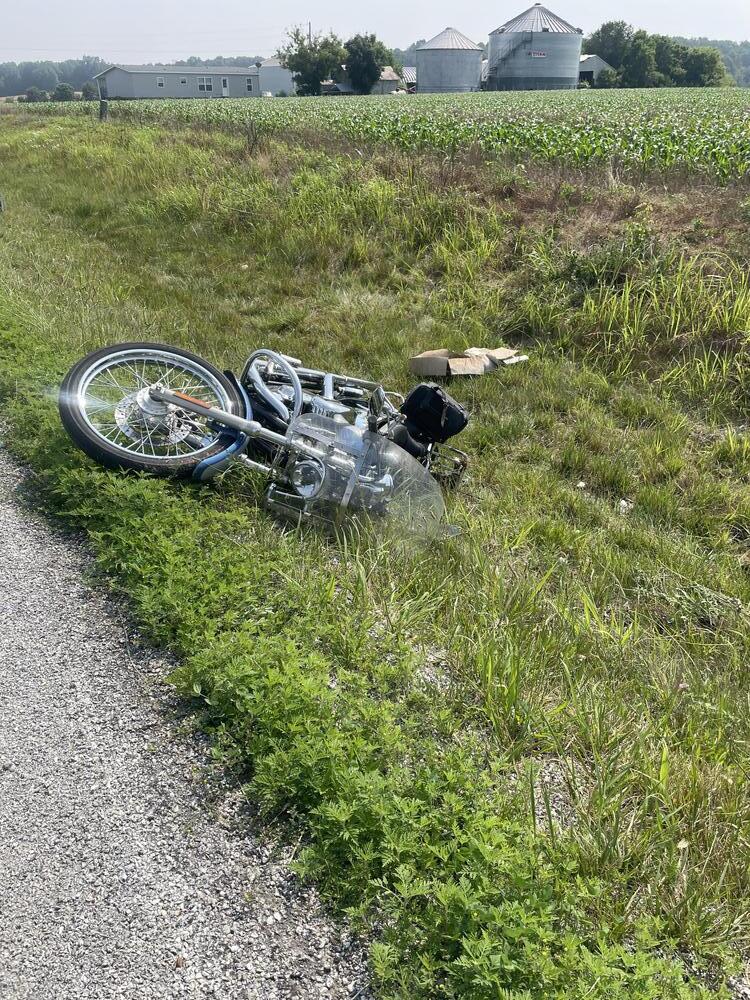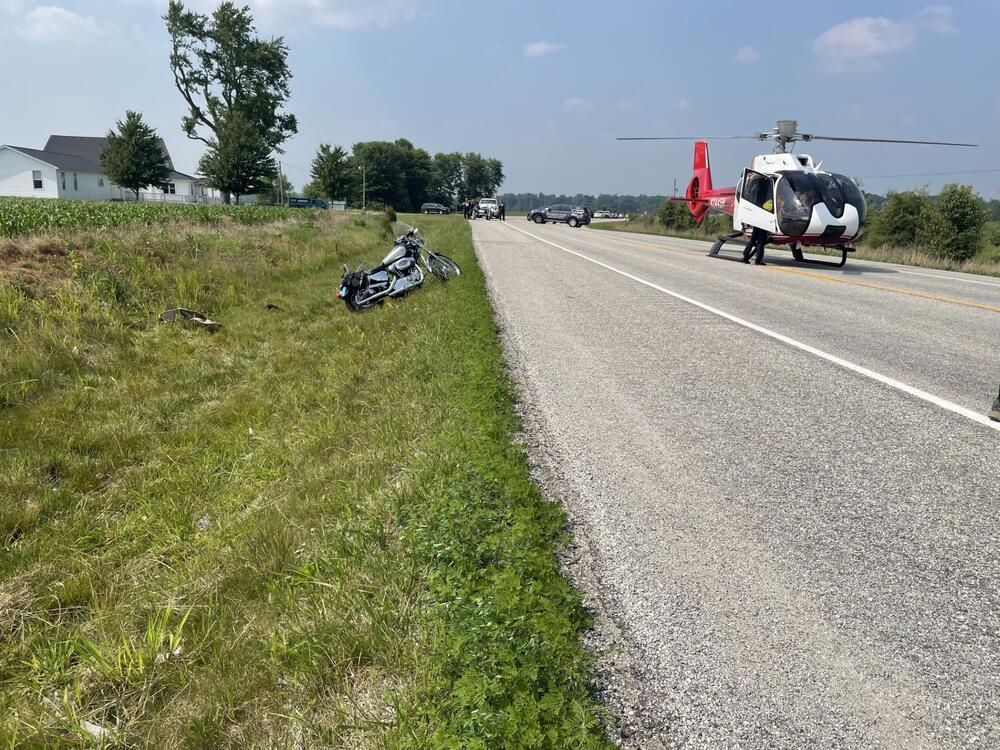 NEWS RELEASE
TYPE OF OCCURRENCE: Motorcycle Accident with Injuries
DATE OF OCCURRENCE: Saturday, June 24, 2023
LOCATION OF OCCURRENCES: State Road 135 South near South Liberty Church Road
INVESTIGATING OFFICER: Deputy Hailee Lopotosky
ASSISTING OFFICERS: Sergeant Matt Hein, Deputy Landon LaMaster
DEPARTMENTS INVOLVED: Washington County Sheriff's Department, Washington County Ambulance Service, Jackson Township Volunteer Fire Department and Air Methods Air Ambulance
DETAILS:
On Saturday, June 24, 2023, at approximately 4:05pm, Deputies with the Washington County Sheriff's Department responded to the area of State Road 135 South and South Liberty Church Road in reference to a motorcycle accident with injuries.
Deputies arrived on the scene and located a male subject, identified as James Driver, 73 years old of New Albany, Indiana. Driver was laying in the ditch, on the west side of the roadway, near his overturned Harley Davidson motorcycle.
Driver was treated at the scene by Jackson Township First Responders and members of the Washington County Ambulance Service. He was then transported to University of Louisville Hospital by Air Methods Air Ambulance Service for treatment of his injuries.
Driver was not wearing a helmet at the time of the crash.
The cause of the crash is still under investigation at this time.
Brent A. Miller
Washington County Sheriff