INJURY ACCIDENT STATE ROADS 60 AND 335
06/24/2023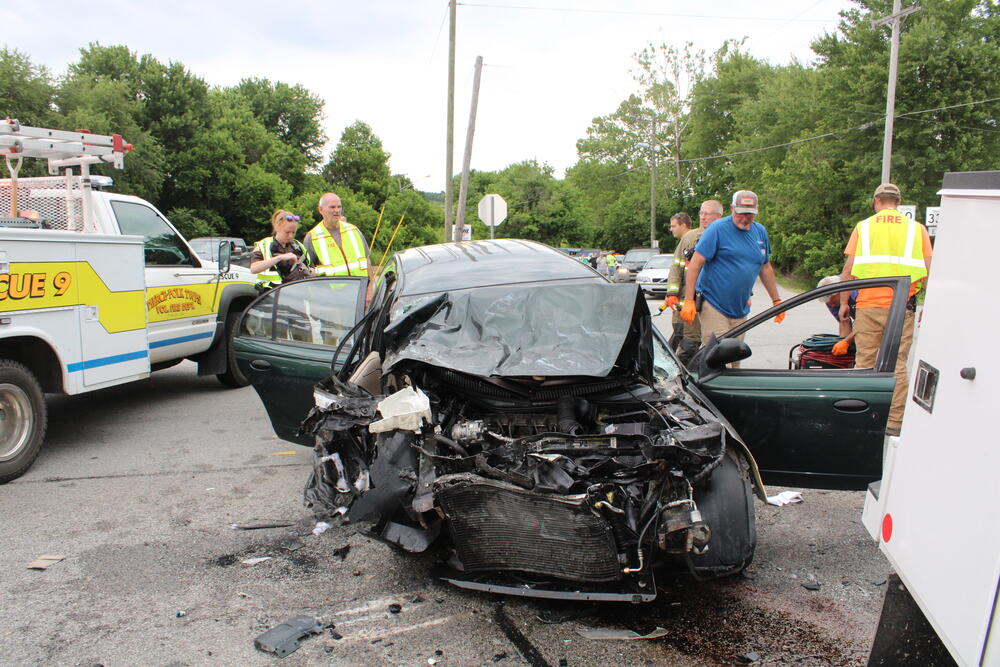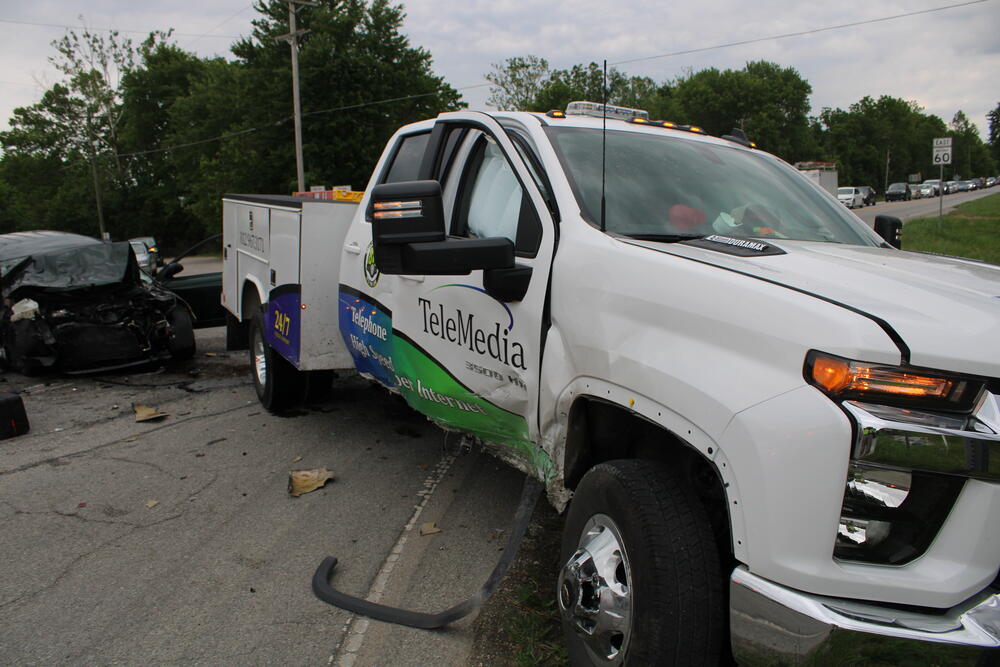 NEWS RELEASE
TYPE OF OCCURRENCE: Motor Vehicle Accident with Injuries
DATE OF OCCURRENCE: Friday June 23rd, 2023
REPORTED TIME: Approximately 3:18 P.M.
LOCATION OF OCCURRENCE: E State Road 60 and State Road 335
INVESTIGATING OFFICER: Hailee Lopotosky
ASSISTING OFFICERS: Sergeant Matt Hein, Deputy Landon LaMaster, and Pekin Town Marshall Jeff Thomas
OTHER DEPARTMENTS INVOLVED: Washington County Ambulance Service, Pierce-Pole Volunteer Fire Department and Salem Fire Department
DETAILS:
At approximately 3:18pm, Washington County Deputies and emergency response personnel were dispatched to the intersection of E State Road 60 and State Road 335 in reference to a motor vehicle accident with injuries.
Dustin Mollet, age 39, of Pekin, Indiana, was traveling west on Fifth Street in a white Chevrolet Silverado service truck owned by Telemedia Services. Mollet was traveling west through the intersection of Fifth Street and E State Road 60 onto State Road 335. Heather Doyle, age 40, of Lebanon, Indiana, was traveling south on E State Road 60 in a green Saturn SW1 passenger car. Doyle's vehicle struck Mollet's vehicle at a ninety-degree angle at the passenger side. Doyle had to be extricated from her vehicle.
Doyle was transported to Saint Vincent Hospital in Salem for treatment of her injuries. Mollet and his passenger declined medical treatment on scene. All parties were wearing their seatbelts at the time of the accident.
Sheriff Brent Miller WASHINGTON COUNTY SHERIFF'S DEPARTMENT