CRASH WITH OVERTURNED CAR STATE ROAD 160
06/23/2023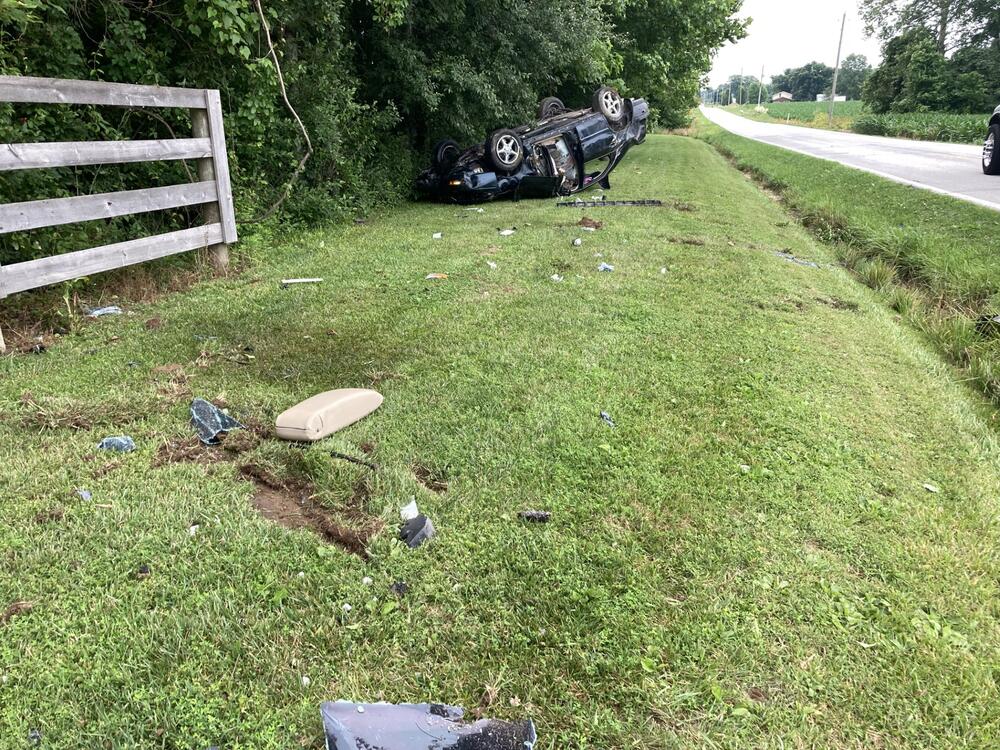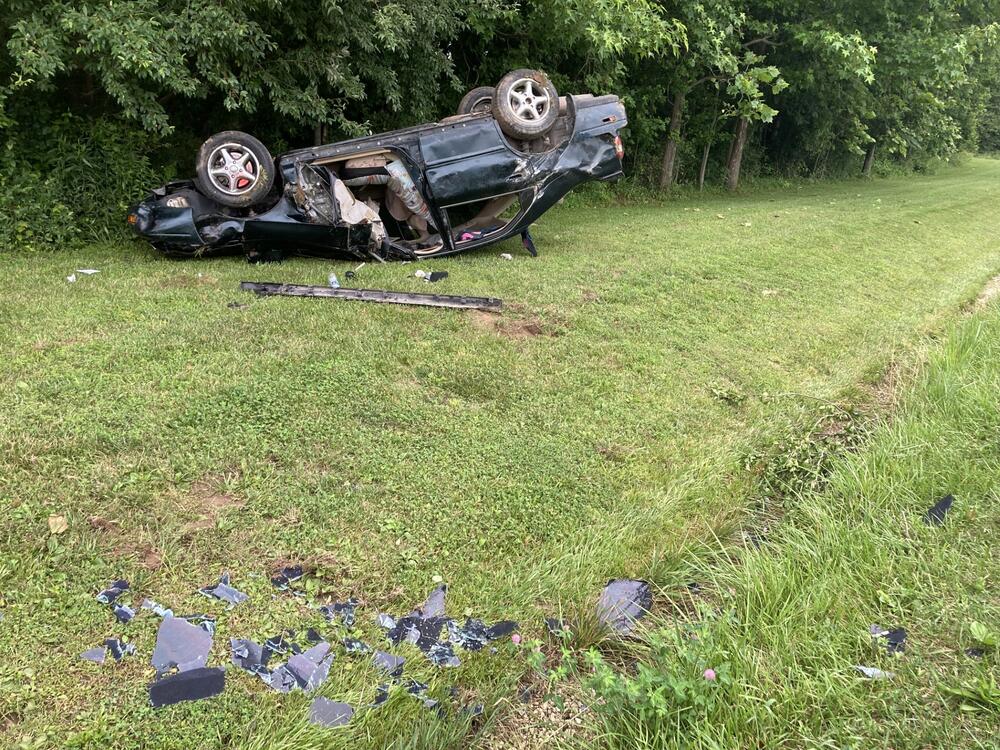 Washington County Sheriff's Department Press Release
6/23/2023 approximately 7:29am
Motor vehicle crash
Assisting departments: Washington County Ambulance Service, Franklin Township Volunteer Fire Department
On 6/23/23 at approximately 7:29am, Washington County Dispatch Center was notified of a three-vehicle crash with injuries, on E State Road 160 in front of the address of 12044 E State Road 160, one of the vehicles was overturned.
Statements from witnesses and drivers of the vehicles indicated that the three vehicles involved were traveling east on E State Road 160. The third vehicle, driven by Richard Jones (38) of Salem, attempted to pass on the left and overtake the other two vehicles, driven by Tiffany Weir (44) and Mikel Randolph Jr (54) both of Salem.
While the third vehicle accelerated to pass the second vehicle, the second vehicle also attempted to overtake the lead vehicle. The second and third vehicles collided, causing the second vehicle to collide with the lead vehicle and the third vehicle to run off the northside of the roadway.
After running off the northside of the roadway the third vehicle ran into a driveway embankment causing it to flip forward, end over end. The driver of the third vehicle sustained non-life-threatening injuries and was transported by ambulance to the hospital. Deputy Tory Hildreth is the investigating officer.