Car Strikes House State Road 160
06/16/2023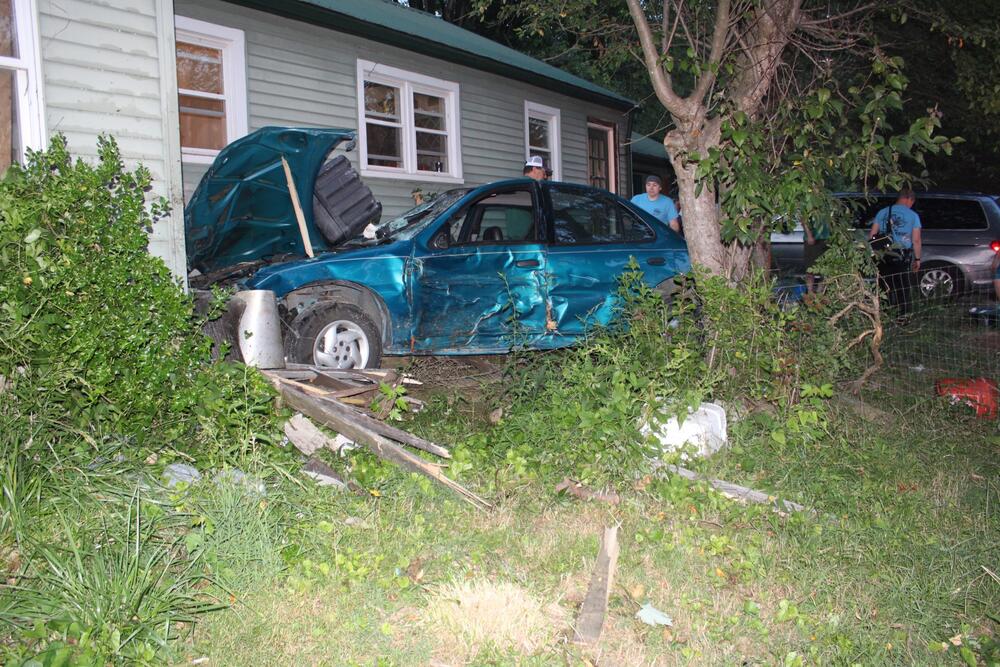 NEWS RELEASE
TYPE OF OCCURRENCE: Motor Vehicle Accident
DATE OF OCCURRENCE: Thursday June 15th 2023
REPORTED TIME: Approximately 8:45 P.M.
LOCATION OF OCCURRENCE: 7138 E State Road 160
INVESTIGATING OFFICER: Deputy Hailee Lopotosky
ASSISTING OFFICERS: Sergeant Matt Hein, Deputy Seth Goode, and Lieutenant Wayne Blevins
OTHER DEPARTMENTS INVOLVED: Washington County Ambulance Service and Franklin Volunteer Fire Department
DETAILS:
At approximately 8:45pm, Washington County Deputies and emergency response personnel were dispatched to the address 7138 E State Road 160 in reference to a motor vehicle colliding with a house.
Cameron Morris, age 20, of Salem Indiana, was travelling west on E State Road 160 in a green Chevrolet Cavalier, when he ran off the north side of the roadway overcorrected to the south onto the roadway causing him to lose control of his vehicle. Morris swerved back to the north side of the roadway to miss an oncoming vehicle which caused him to leave the roadway and collided with a house. The cause of the accident is still under investigation. Morris was wearing his seatbelt at the time of the accident.
Morris refused medical treatment by Washington County Ambulance Service.
Sheriff Brent Miller WASHINGTON COUNTY SHERIFF'S DEPARTMENT