NATIONAL POLICE WEEK
05/16/2023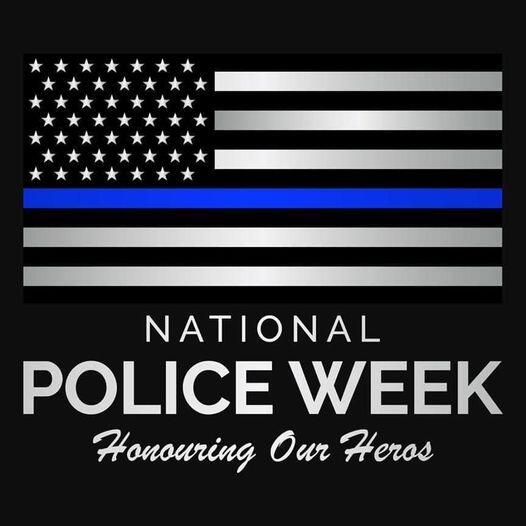 On Peace Officers Memorial Day and during National Police Week, we commend our brave heroes. These officers ensure public safety and protect the well-being of our communities, fulfilling their oath to protect and serve.
We also pause to remember all those who have made the ultimate sacrifice in the line of duty.
Throughout our nation's history, law enforcement officials have never wavered in the face of crisis or tragedy. During uncertain times, they bravely face challenges and continue to protect the American people.
Please join me in thanking our law enforcement officers!
As we continue to celebrate National Police Week, please join me in thanking our department's law enforcement officers! We appreciate you all and the work that you do to protect our community.
Brad Shepherd
Joseph Keltner
Brad Naugle
Wayne Blevins
Lucas Gray
Dustin Pridemore
Gavin Hurst
Matt Hein
Tory Hildreth
Paul Reyling
Hailee Lopotosky
Devin Hopkins
Landon LaMaster
Seth Goode
Maxwell Mitchell
Mike Wimmer (Animal Control Officer)
Mark Blackman (Civil Process Server)
Ed Stempowski (Court Security)
Mark Farmer (Court Security)
School Resource Officers:
Gary Pennington
Dan Knable
Rob Batchelor
Aaron Dennis
Reserve Officers:
Danny Libka
Dale Adams
Roger Newlon
RH Bennett
John Jones
John Marino
David Lott
Kelly Sargent
Roger Morin
Paul Lowe
James Mullins
Devon Wilson