DRIVE THROUGH DRUG DROP/FOOD DRIVE
02/13/2023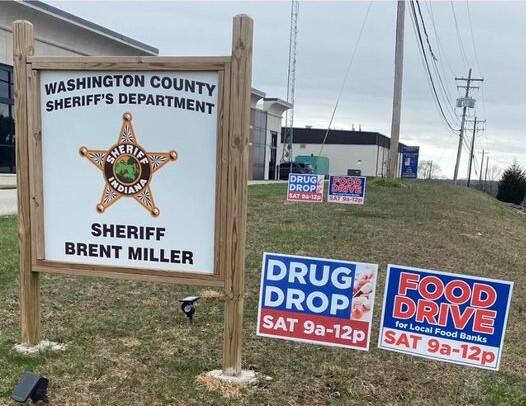 DRIVE THROUGH DRUG DROP/FOOD DRIVE
The Washington County Sheriffs Department will be partnering with the Salem Police Department to host their quarterly drive-thru Drug Drop/Food Drive at the Washington County Sheriffs Department on FEBRUARY 18, 2023 , from 9:00 am till noon.
Citizens can simply drive through the parking lot and hand off expired or unwanted prescription medications and drive away, no questions asked. The medications are incinerated the same day, which is an approved method of disposal. Flushing medications down the toilet or sink drain is NOT RECOMMENDED.
We will also be collecting non-perishable food items, which will be taken to the local food bank in Salem. HUNGER KNOWS NO SEASON.